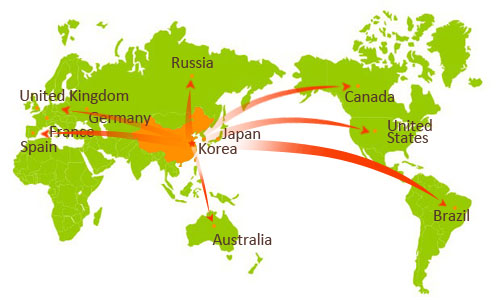 inLong is a reliable and competitive company focused on developing, manufacturing and marketing pet toys.
As an enterprise with more than 20 years history, we have always followed our principle of providing the highest quality products and the best service to our clients. In order to meet the demand of the company's production and development, inLong has established a perfect quality system and we are dedicated to providing quality and value in every product we manufacture.
We are driven primarily by the clients' demand and pursue a mutually beneficial partnership with all existing and potential clients. Furthermore, our production capacity and logistic resources can guarantee not only quality products and competitive prices, but also prompt delivery and satisfactory service.
You can contact  us by email, telephone, or fax. We are bilingual, easily accessible and readily available. Always glad to help you in your endeavors.
Factory established, specialized in fur products
1975
New manufacturing process adopted & cat toy variety increased
1990
Plush dog toys designed and put in production
1992
Rugao Yinglong Pet Toys Co., Ltd. founded & collaboration achieved with agents
2004
Domestic website created
2005
Export licence authorized & business relationship established with foreign importers
2013
New LOGO launched & English website created
2015